Print designer-maker who is living and working in the middle of the north sea on the small Island Whalsay, Shetland Islands.
Hand illustrated decorative home wares with their own nostalgic story, bring a touch of Shetland into your home..
Tirricks Diving At Da Hoab
Inspiration for this design came one night when my daughter asked me to tell her a bedtime story, earlier that day we had been doon at the hoab which is one of my favourite places on whalsay to explore, I told her about how her auld da (my dad) used to take me for walks when I was peerie (little) but not in the summer time when the tirricks are nesting as they love to dive bomb you head, so Da used to take wildflowers usually dockens or hogweeds and wave them on top of his head for the diving tirricks to attack instead of trying to peck the top of his head.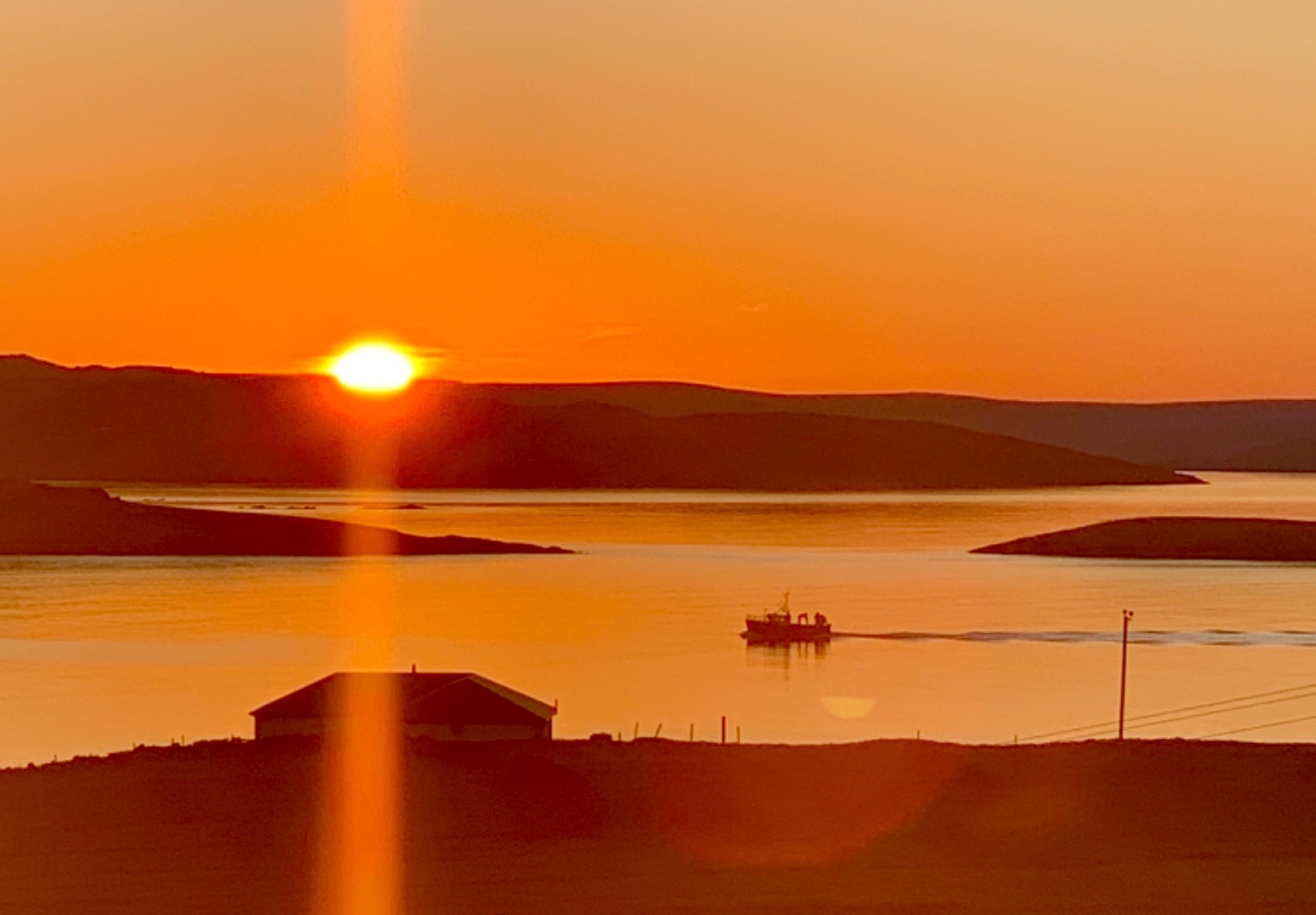 I designed this floral fair isle pattern as a background pattern for the Tirrick Diving At Da Hoab design however I decided to keep that design black and white and have this one on its own showing Shetland's beautiful colourful sunsets.